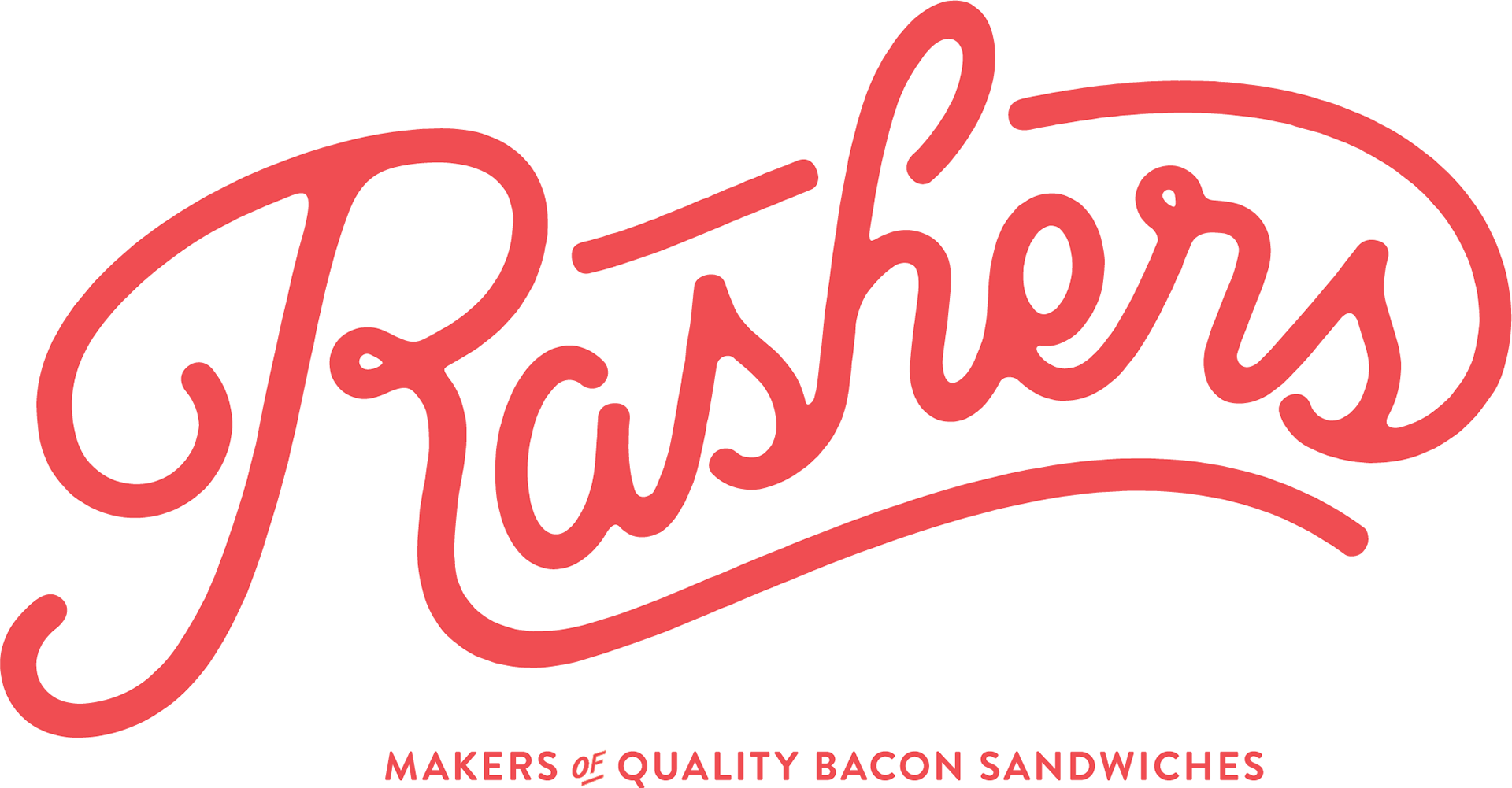 Rashers is a sandwich shop in Toronto, Canada that celebrates all things bacon. The balance here was to play on the popularity of bacon but giving the brand and interior a sense of history due to the strong connections the city has had with pork processing, hence the city's nickname "Hogtown".
The logo and interior hint to days-gone-by but with subtle modern twists which are reflected in the menu and brand colours. Looking at old photographs of butchers and diners in Toronto from the 1930's I established a look and feel that felt fun and fresh but with a respected nod to the past.
Herring bone reclaimed wood floor, exposed brick wall, high backed booths and a traditional counter and shelving unit were balanced with bold brand colours & a fun hand painted mural that celebrated all things bacon and some "Easter egg" Toronto meme's that customers were encouraged to look for, photograph & share on social media.
The exterior used a traditional wind out awning with the brand's tagline & a set of "school chairs" that gave the shop a unique frontage & also served as a way for customers to enjoy their food easily without having to balance food in their lap.